Sound Resource - At Work
The modern workplace utilises a multitude of technology. We can assist with systems that help promote business, keep employees/visitors safe and informed, save energy and retain profits.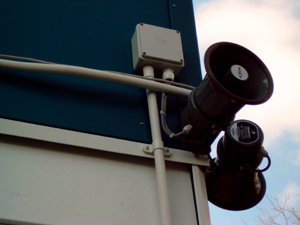 Public Address / Voice Alarm (PAVA)
PA (typically known as Tannoy) systems are used to broadcast announcements, background music and time signals throughout the workplace or in selected zones.  With safety high on the list of concerns, a voice alarm can be used to provide an automated communication system for fire, evacuation and security alerts. A fully integrated PAVA System will help keep employees and visitors safe and informed.
Presentation systems
All presentations, whether for sales or training, must be delivered professionally. That means the presentation tools must also be high quality and professional. Also, in today's fast paced business environment, there is little time to master the ever expanding arsenal of technologies. A well designed system must have a simple interface that can be used with the minimum of training.

Electronic Security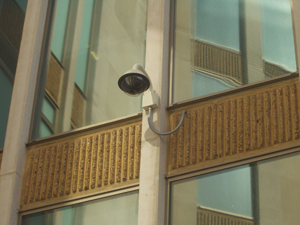 CCTV, intruder alarm, access control, these are the key elements of electronic security. A fully featured security system will have a measure of each one of these components acting as a deterrent and detection against unwanted visitors. Electronic security is often a requirement of insurance companies and there are strict regulation issues to be complied with. Security systems can create a safe and secure environment for both employees and visitors. They also protect vital equipment and other organisational assets.
Lighting Control
A well designed lighting control system can enhance the working environment and provide significant cost savings for energy. A variety of automated control methods are utilised to ensure that energy is not consumed unnecessarily. Lighting control can be integrated with third party building systems enabling the facility manager or building operator to have complete control from a central system.